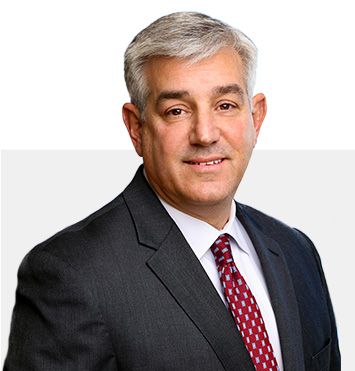 Andrew R. Spirt
Andrew R. Spirt joined Golomb • Spirt, P.C. in 2005 and has handled a wide variety of personal injury and civil matters during his tenure. In January, 2013 Mr. Spirt became a partner of the firm.
Through more than 20 years of practice, Mr. Spirt has successfully secured substantial six and seven figure settlements and jury verdicts in Pennsylvania and New Jersey in cases involving medical negligence, motor vehicle accidents and premises liability. The medical malpractice cases include catastrophic injuries from all types of medical care, including failure to diagnose and treat cancer, infections, stroke and many others. The automobile and premises liability cases are also of all types and sizes and often involve complex insurance issues, accident reconstruction and highway design.
Examples of some of the results Mr. Spirt has secured include:
$1.6 Million verdict in New Jersey in wrongful death for failure to diagnose kidney cancer;
$11.5 Million settlement during trial in Pennsylvania case on behalf of a woman who suffered brain damage following knee surgery;
$2.2 Million and $800,000 settlement in Pennsylvania and New Jersey on behalf of women for failure to diagnose cervical cancer; and
$800,000 settlement in New Jersey for failure to diagnose post-operative hip infection.
Prior to joining Golomb • Spirt, he practiced for many years in the Philadelphia area where he handled catastrophic personal injury litigation, as well as a wide variety of complex commercial litigation cases.
Mr. Spirt graduated from American University in 1990 and Texas Wesleyan School of Law in 1994. He is licensed to practice in PA and NJ and, is a past member of the Board of Governors for the Philadelphia Trial Lawyers Association.
Mr. Spirt resides with his wife and three children in Dresher, PA.
1835 Market Street, Suite 2900 Philadelphia, PA 19103