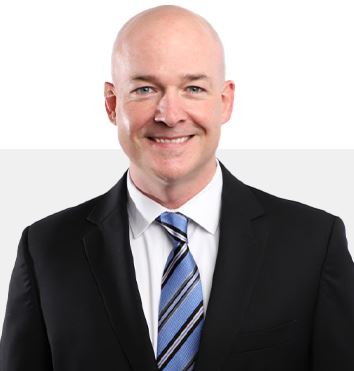 Kevin Fay
Kevin Fay is an attorney with Golomb • Spirt. Mr. Fay returns to the firm after several years defending insurance companies and other corporate clients as a partner handling complex litigation matters for one of Philadelphia's leading defense firms. Mr. Fay is happy to rejoin the plaintiff's bar and eager to help people who have been injured by corporate negligence and wrongdoing.
Mr. Fay has extensive experience in pre-trial, trial, and appellate work in both state and federal courts involving a wide variety of subject areas, including class actions, catastrophic injuries, breach of contract, consumer protection, and medical malpractice matters. He has represented clients in a diversity of cases involving defective products, dangerous drugs, food poisoning, car accidents, banking fraud, credit card fraud, racketeering, trademark infringement and medical monitoring, to name a few. Mr. Fay is a born problem-solver who carefully analyzes the specific issues while also mastering the whole problem, so that his work is firmly grounded in context and precedent. Mr. Fay will bring this detail-oriented approach to work on behalf of clients victimized by fraud and abuse.
Mr. Fay graduated summa cum laude from New England Law – Boston and he received his undergraduate degree from Boston College. He is admitted to practice in Pennsylvania, New Jersey, and Massachusetts.
Mr. Fay resides in Haddonfield, New Jersey with his wife, Jennifer and young sons.