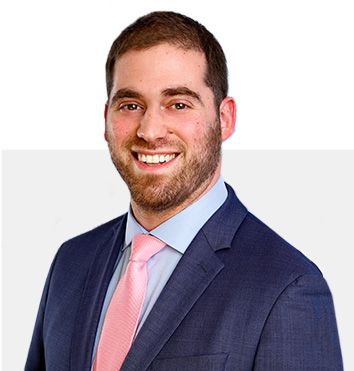 Benjamin Isser
Benjamin Isser is an associate with Golomb Spirt Grunfeld, P.C. Prior to joining the firm, Mr. Isser served as a law clerk at Kline & Specter, P.C., where he worked extensively on mass tort litigation and personal injury claims.
Mr. Isser earned his law degree from Drexel University's Thomas R. Kline School of Law, where he served as an associate editor of the Drexel Law Review. While on law review, Mr. Isser co-authored an article examining the current state of work product protection between attorneys and experts in light of the Pennsylvania Supreme Court's decision in Barrick v. Holy Spirit Hospital. Mr. Isser also received the CALI award for highest grade point average in his first year torts class and was subsequently selected to serve as a Dean's Scholar, where he provided supplemental instruction to first year torts students.
Mr. Isser is currently licensed to practice law in Pennsylvania and New Jersey.
1835 Market Street, Suite 2900 Philadelphia, PA 19103